Software development made in Germany
We digitize, optimize and simplify business processes of companies of different sizes and from different industries across Europe. We create systems and applications for the areas of queuing management, appointment management and security.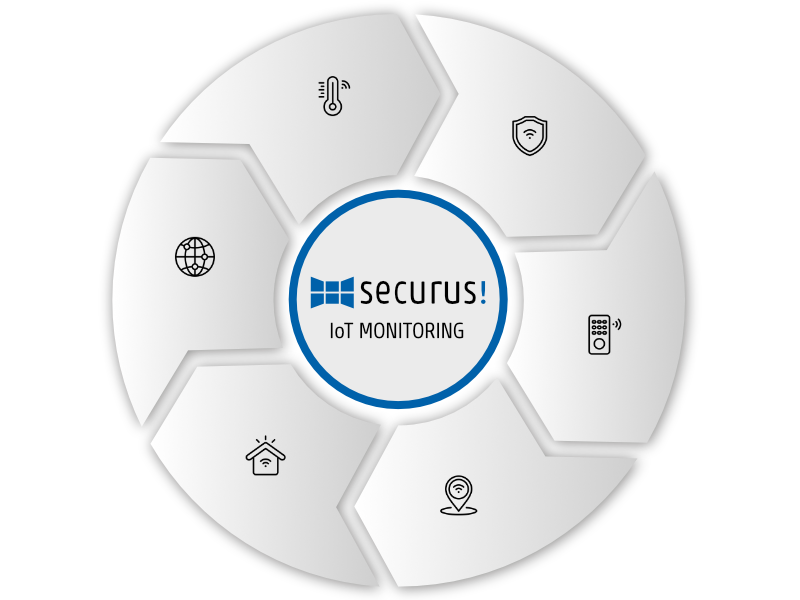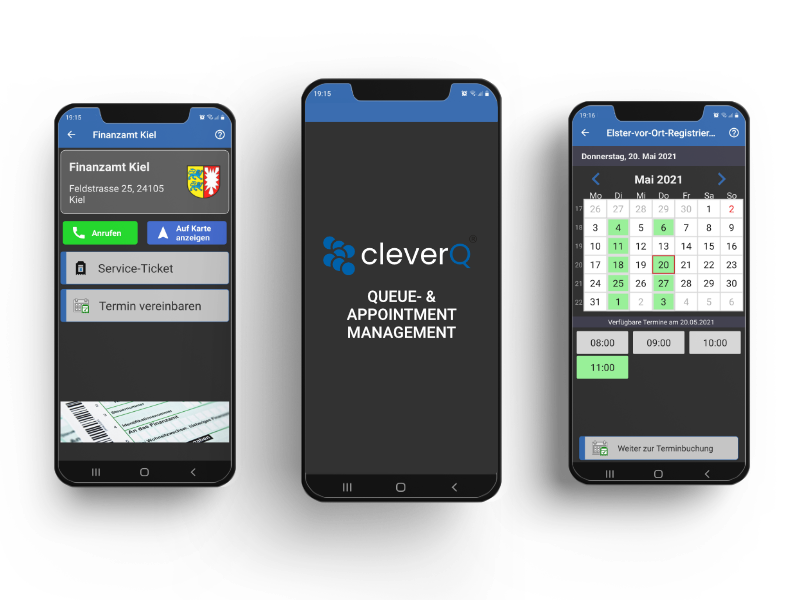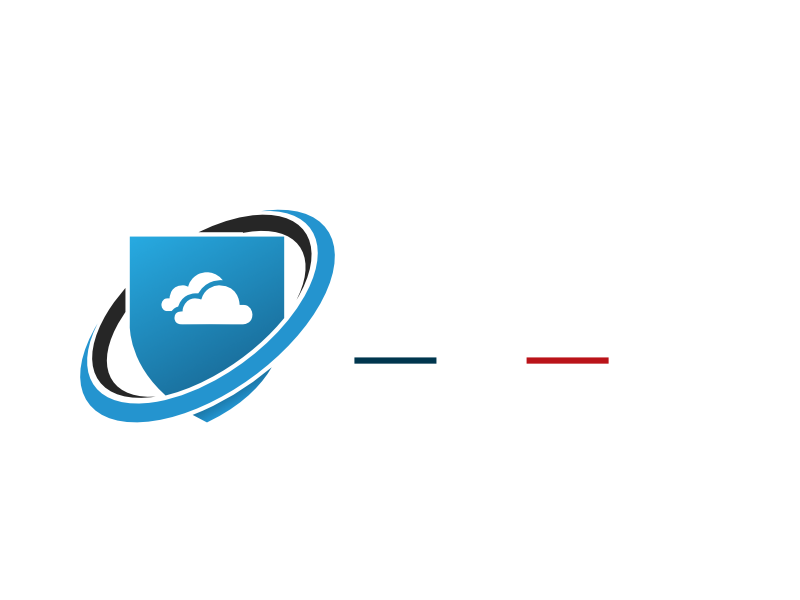 // about us
Your partner for
Software Innovation
B.I.C. GmbH is a German developer and provider of innovative software solutions. Since the foundation in 2014, we have launched one of the most successful systems for queuing and appointment management with our brand cleverQ and are established not only in the DACH region but also abroad (Sweden, Denmark, Austria and Switzerland).
10 years experience
Benefit from our industry know-how
Happy customers
We deliver convincing quality and smart solutions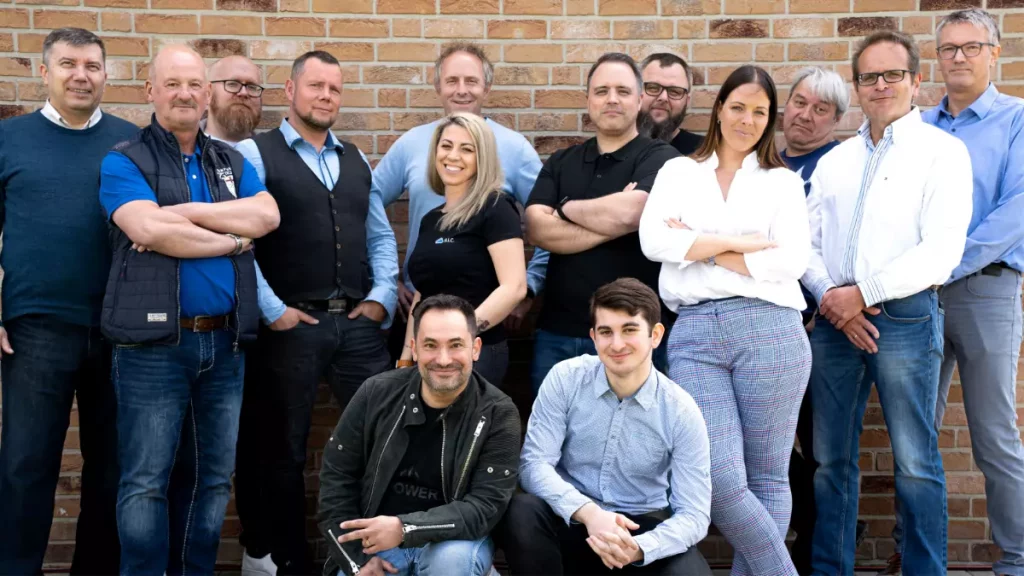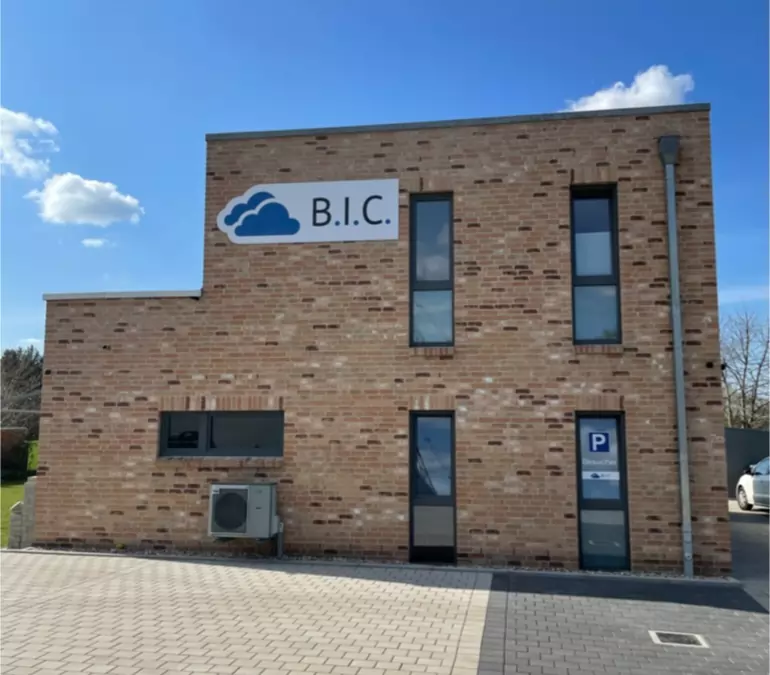 cleverQ is a software (SaaS) for organizing and controlling internal company processes. The core functions are the assignment of digital waiting tags and online appointment booking.
cleverQ is aimed at companies of all sizes that want to save their customers long waiting times or crowded waiting rooms and want to make their services available around the clock by means of online appointment booking.
The brand cleverQ ® was founded in 2015 and has established itself throughout Europe, especially among public authorities, public institutions and service providers from various industries.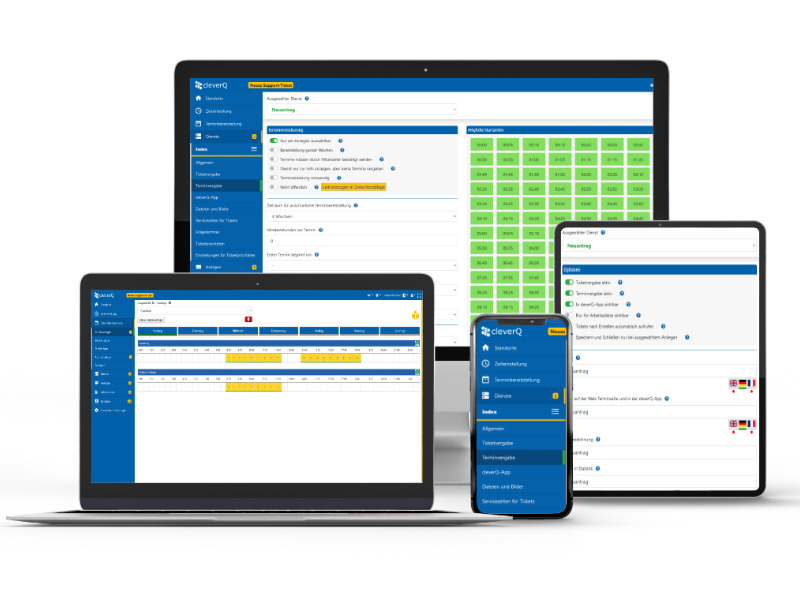 Securus is a non-proprietary, cloud-based platform that makes it possible to monitor different network devices (IoT).
Preventive monitoring detects and reports malfunctions and failures of devices. This saves our customers expensive technician deployments and avoids high follow-up costs. With Securus, system health conditions can be visualized to increase planning reliability and to use capacities correctly and efficiently.
The Securus solution is ideal for infrastructure-critical devices requiring uninterrupted operation. With Securus, errors on such devices can be detected and reported 24/7 completely automatically. SECURUS handles monitoring, supervision and reporting reliably and economically.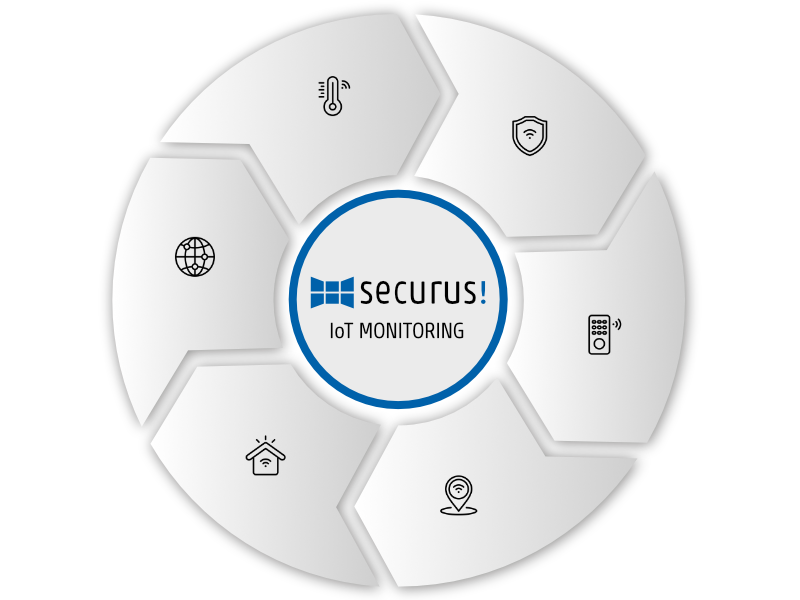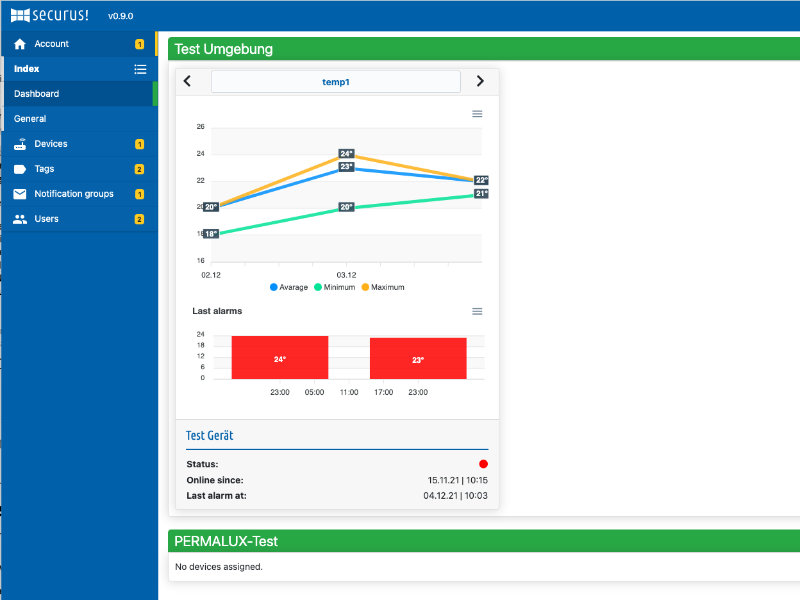 // Our solutions in detail
Customer satisfaction
through digitalization
Service Tickets
Issuing service tickets to customers via service terminals on site or via the free cleverQ app
Monitoring
24/7 monitoring of network devices and pre-emptive reporting of errors.
Online appointment booking
Bookable online services for your customers.
Access control
Central coordination and monitoring of the personnel vendor in your company
Online video consulting
Consultation regardless of coincidence, lockdowns, or distance.
SOS
Request help or communicate emergencies at any time across all locations in your company.
together, for a better quality of work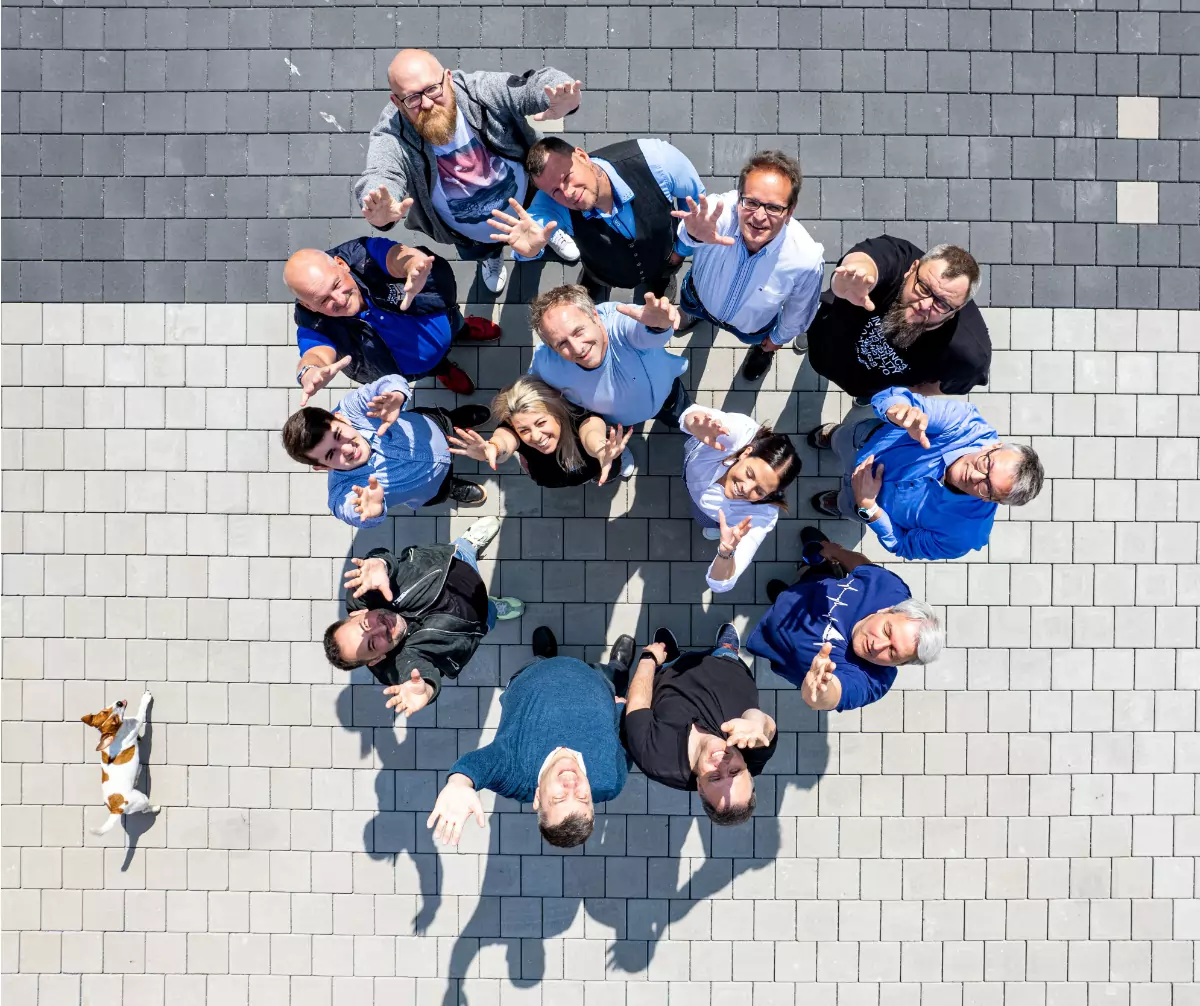 // Customer testimonials
What our customers say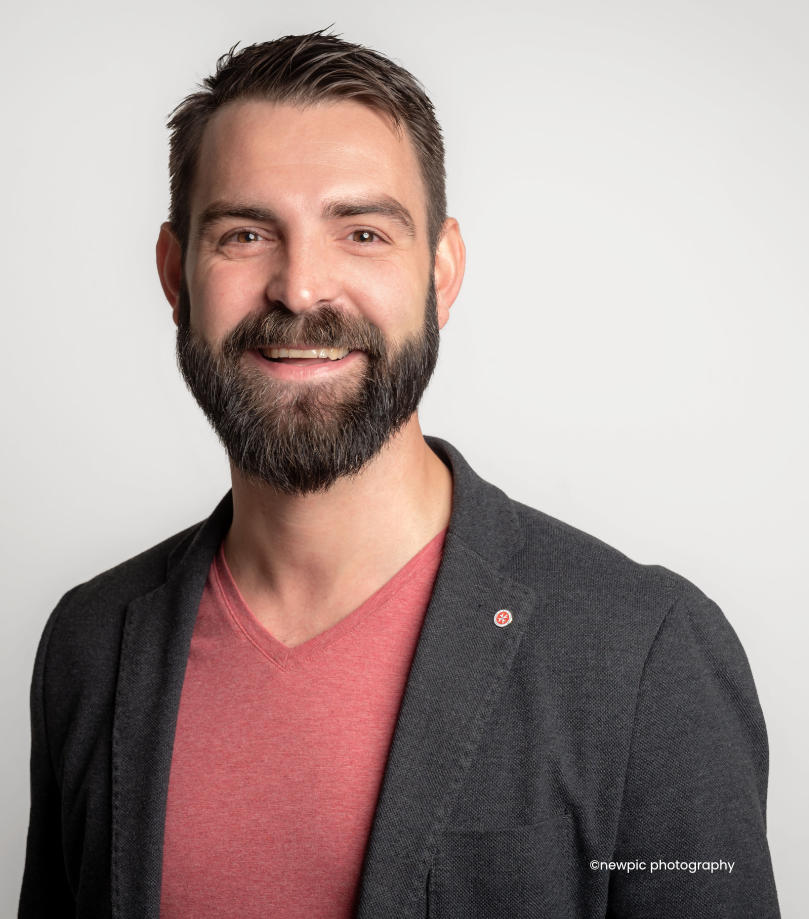 Danilo, Schulz
Head of Communications | Fundraising | Public Relations - Johanniter
"We were looking for a simple solution for our test centers in order to optimize the process flows for the users or customers and our employees in the best possible way. That means short waiting times, transparency for customers and good handling for the staff. cleverQ delivered a suitable overall concept for us here."

Markus, Ewald
Department Manager | Customer Service & Sales Service - Stadtwerke Pforzheim
"At SWP, service comes first. We wanted to translate that service mindset into the waiting room and make the experience as pleasant as possible for our customers, and then Corona came along. We needed a solution for our customers now more than ever. In the future, customers will even be able to book appointments for a personal video consultation via the cleverQ platform. cleverQ was the right overall solution for us."
Discover the cleverQ solution based on our customers solutions.
01
Johanniter
02
Stadwerke Pforzheim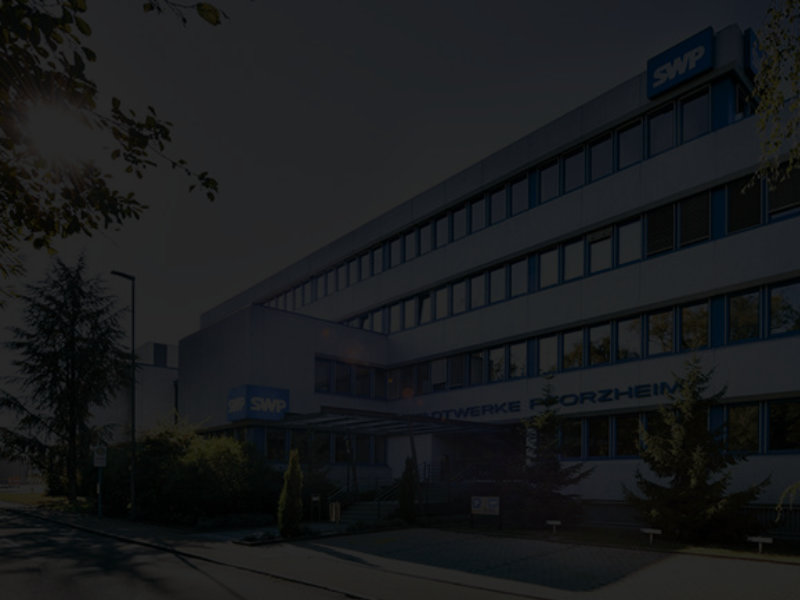 03
Tax Administration Schleswig-Holstein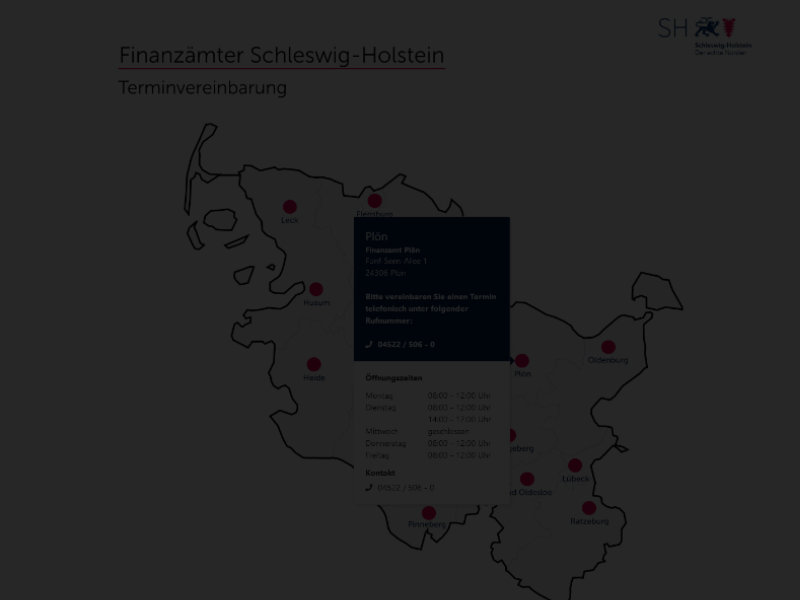 With locations in Schleswig-Holstein, NRW and Bavaria, B.I.C. GmbH is there for you nationwide.